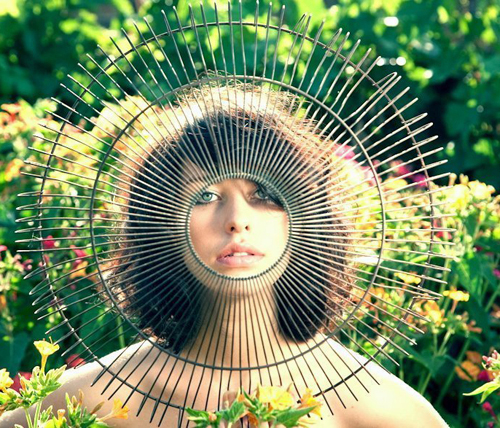 Kimbra
I will never fully understand "target marketing" and the taste of the general public. I feel that it may be similar to giving a baby what it wants and not what it needs. It's not so much that food which holds no nutritional value is bad to consume once in a while, but to comprise your diet completely of it will kill you (draw parallels to music using this example).
The following is a great example. I don't dislike Justin Bieber, it's just that I cannot only listen to his music.  On the other hand, there are artists that I keep going back to. I recently gave such an artist a listen, and I have completely fallen for her music. Her name is Kimbra. Throughout her album, "Vows", you get glimpses of 80′s Pop and 50′s and 60′s Jazz. On many tracks, her voice behaves a lot like Ella Fitzgerald's. Her vocal talent is unmatched by many of today's "singers", and her writing ability is one that most should be jealous of. You will probably know her from the song "Somebody That I Used To Know" by Gotye. Funny thing is Kimbra and Gotye entered the same songwriting competition and Kimbra's song "Cameo Lover" won first place and Gotye's "Somebody That I Used To Know" came in third. I'm not insinuating anything, but I just find it interesting. (Disclaimer: I really like Gotye's "Somebody That I Used To Know", as well as his album, "Making Mirrors".)
The following video is an example of Kimbra's talent. And proof that I will never fully understand (other than the hundreds of thousands of teenagers walking around with smart-phones using youtube as an "escape" from the surrounding world) how Justin Bieber gets over 12 million views in a few days, and this video, "Settle Down (live at Sing Sing Studios)" by Kimbra, gets about 885,000 in almost two years! The word for this is "injustice".